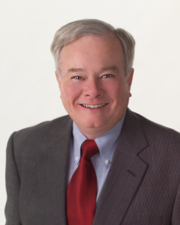 Jim
Davis, CIMA®
Co-owner of Davis Reseland LLC, Jim is a Certified Investment Management Analyst® (CIMA®) and a member of the Investment Management Consultants Association (IMCA).  Jim earned a Bachelor of Arts degree from East Carolina University and later earned a Master of Science in Financial Services from The American College. He is a Registered Representative of Kestra Investment Services, LLC (Member FINRA/SIPC) and Investment Advisor Representative of Kestra Advisory Services, LLC. 
Jim has practiced financial planning and investment management since 1973 and has spent his career helping clients plan for their futures and manage their accumulated assets. After 20 years of working with successful business owners, Jim decided to become one himself by founding the predecessor firm to Davis Reseland LLC. By also bringing his daughter, Susanne, into the practice he has truly been able to personally use many of the planning strategies he discusses frequently with his clients.
Jim is an avid reader and follows current events and politics closely. He spends his free time with his wife, Patsy, and their five children and  grandchildren.