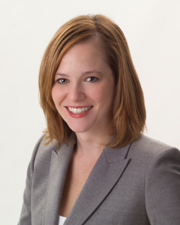 Susanne
Reseland, CPA
Co-owner of Davis Reseland LLC, Susanne is a graduate of the University of Texas' McCombs School of Business, where she earned Bachelor's of Business Administration and Master's in Professional Accounting degrees. She previously worked with Ernst and Young LLP, then with a Nashville-based health-care company. Susanne is a Registered Representative of Kestra Investment Services, LLC (Member FINRA/SIPC) and Investment Advisor Representative of Kestra Advisory Services, LLC. 
Susanne is a Certified Public Accountant (CPA) and a member of the Tennessee Society of CPAs. Through her involvement with the Tennessee Society of CPAs, she started the Nashville Chapter's "Young CPAs" group and was a member of the TSCPA's Young CPA Committee. She also has held the positions of Treasurer, Secretary, Vice President, President-Elect, and President of the Nashville Chapter of the Tennessee Society of CPAs. She also served on the Council of the Tennessee Society of CPAs.
Susanne joined her father, Jim, in the practice in 2004. She always has enjoyed helping people by teaching and helping them get organized, and she found that working as a financial advisor is a good fit with her detail-oriented and numbers-focused formal education and her pleasure of working with others.
Susanne spends her free time with her husband, Joseph, and their children.